Because content precedes design
Successful CMS projects are driven by content. Helping the client plan the content strategy is essential for success. It prevents projects from being derailed by the often major delays caused by underestimating the time and effort required to produce great content. It helps connect the efforts of marketers, designers and developers and empowers content editors.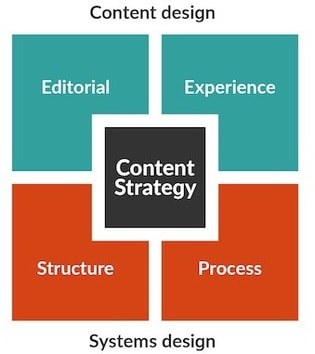 Craft CMS
Content models inform design but don't dictate it. They allow Craft CMS developers to represent content in a way that translates the client's functional requirements into a relevant editorial workflow and user experience. A content model documents all the different types of content for a given project. It contains detailed definitions of each content type's elements, their relationships to each other and their context of use.
"

Try­ing to fix a client's con­tent prob­lems by installing a

CMS

is like try­ing to save a mar­riage by book­ing a vacation."
Jonathan Khan
A List Apart
"

Con­tent Mar­ket­ing is all the Mar­ket­ing that's left"
Seth Godin
Best selling author
"

Design in the absence of con­tent is not design, it's decoration."
Jeffrey Zeldman
A List Apart
"

The essence of strat­e­gy is choos­ing what not to do."
Michael Porter
Harvard Business School
I build content-first CMS projects
front-end development, UX design and content architecture
Craft CMS
I focus on what I do best, front-end development and UX design. I prioritize performance, scalability and modularity. I integrate the front-end tools that are best adapted to the nature and to the imperatives of the project, working with modern CSS frameworks like Bootstrap 4 or Foundation, or when more Agile and fast UI prototyping is required, with the utility-first framework Tailwind CSS.
Craft Commerce
After years of working on large ecommerce projects with IBM Websphere Commerce, I love the simplicity and ease of use of Craft Commerce. What I find most useful is ability to design flexible product modeling and custom processing workflows. My experience of UX design and conversion optimization allows me to find the most customer-centric solutions to user interface design challenges.
Content Strategy
A successful CMS has to provide the ability to power the content's implied taxonomy and to commit to ongoing editorial maintenance over time. Without a corresponding content strategy and a scalable granular content model, design is a work of fantasy. I help clients with auditing their existing content and building a scalable plan for multi-channel content delivery, taxonomy management, page composition and editorial workflow.
Content Modeling
The back-end part of a content strategy is focused on structure, scalability, and technology. It involves translating the editorial objectives of the client into a structured modeling approach in the CMS. It means making choices that offer the best performance, scalability and ease of use for the content editors. Content modeling helps identify how individual components can be reused in different contexts.
A content-first process
A four-step process for Craft CMS projects
---
01
content auditing
A content audit should be both qualitative and quantitative. It helps assess editorial needs, shape content governance, determine the taxonomies and granularity of the content, as well as the reusability requirements across media channels. It involves a detailed inventory of existing content assets, broken down into logical parts, as well as an analysis of key performance indicators.
02
content modeling
The content model is the foundation of any CMS project. It defines each content type and the relationship it has with each other. The model gets everyone thinking about content requirements, making decisions aligned with business objectives rather than in a vacuum. It allows to represent content in a way that translates the intention, stakeholder needs and editorial requirements, into something that can be built by CMS developers in a scalable and modular way.
03
templating
This is where Craft CMS and Twig templating really shine. The content model provides a road map to design reusable fields across sections. With performance in mind, we make appropriate use of Matrix fields for reusable chunks of content, and design modules that can be used flexibly across different display channels. Consistency in applying naming standards and field mapping documentation are essential for the maintenance of the code.
04
editorial UI
This stage requires that priority be given to the editorial user experience and to the accurate separation between content and design across all display devices. The conception of the editorial sections must be proofed by prototyping and user testing with the help of content editors using Agile methods.
View Resume
Hire me
Currently available for Craft CMS or Craft Commerce consulting,
UX design and front-end development